Your Quick Guide to Adding Dead Sea Mud Mask to Your Regimen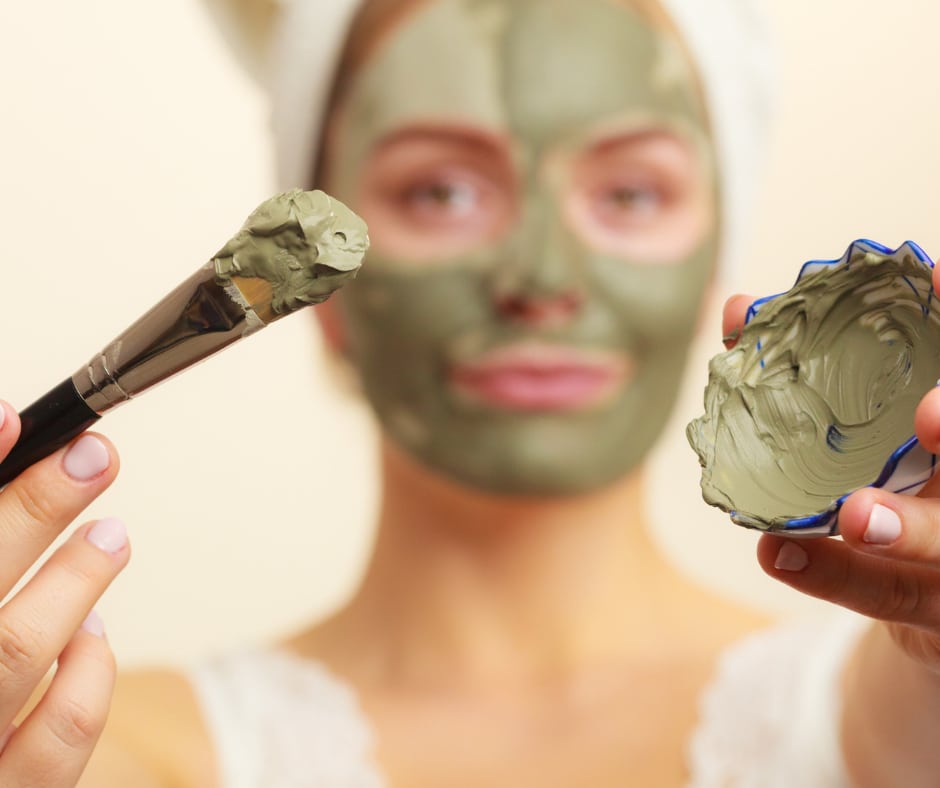 Dead Sea mud is a popular ingredient in many skincare products due to its many benefits for the skin. The mud is rich in minerals such as magnesium, potassium and calcium, which are known to promote healthy skin. So adding a Dead Sea mud mask to your skincare regimen can help boost your skin's overall health, reduce the appearance of fine lines and wrinkles, and leave your skin feeling soft & refreshed.
Here's a quick guide to adding Dead Sea mud masks to your skincare regimen:
Step 1: Choose the Right Dead Sea Mud Mask
When shopping for a Dead Sea mud mask, look for a product that is 100% natural and contains no synthetic ingredients. This will ensure you get the Dead Sea mud benefits without any harsh chemicals that could damage your skin.
Where to buy Dead Sea mud in Australia? Check out our JP Active Mud Mask. It's a natural mask with active Dead Sea minerals that can help absorb excess oil, clear blackheads, support healthy cell renewal and moisturise & rejuvenate your skin. It's paraben-free and non-irritating, making it ideal for all skin types, including oily and sensitive skin. 
Step 2: Prepare Your Skin
Before applying a Dead Sea mask, it's vital to prepare your skin by washing your face with a gentle cleanser. This will remove any dirt, oil or makeup that could interfere with the mud mask's ability to penetrate your skin.
After washing your face, gently pat your skin dry with a clean towel. Do not rub your skin vigorously to avoid irritation and inflammation.
Step 3: Apply the Mud Mask
Using a clean brush or your fingers, apply a thin layer of the Dead Sea mask to your face. Avoid applying the mask to your eyes, mouth & nostrils, as these areas are sensitive and could be irritated by the mask.
Leave the mask on your face for ten to 15 minutes or until it dries completely. During this time, the minerals in the mud will work to improve your skin's overall health and leave your skin feeling refreshed and revitalised.
Step 4: Rinse the Mask Off
After the mask has dried, it's time to rinse it off. Use warm water and a clean washcloth to remove the mask gently from your face. Be sure to rinse your skin thoroughly to ensure the product has been fully removed.
Just a reminder: avoid using hot water to rinse your face, as this can cause your skin to become dry and irritated. Instead, use lukewarm water to rinse your face and finish with a splash of cold water to help close your pores.
Step 5: Moisturise Your Skin
After rinsing off the Dead Sea mask, there's another step you have to do: that's moisturise. You have to moisturise your skin to keep it hydrated and healthy. Use a gentle moisturiser free from any harsh chemicals and fragrances, as such chemicals may cause irritation and inflammation.
Apply the moisturiser to your face in a gentle, circular motion; be careful not to rub your skin too vigorously. Allow the moisturiser to absorb fully into your skin before applying any makeup or other skincare products.
Final Notes
Adding a Dead Sea mud mask to your skincare regimen is a great way to improve your skin's overall health and leave it feeling soft and refreshed. But like any skincare product, it has to be used properly to maximise its benefits. And if you're ready to experience the power of Dead Sea masks, start by shopping here at Jericho for dead sea mud in Australia.
Apart from JP Active Mud Mask, other Dead Sea-based mask products are available here. Don't forget to check out JP Facial Sauna Mask, Jericho Facial Pearl Mask & JP Facial Collagen Mask. Get in touch with us if you have more questions or concerns.