Mud Masks & Other Ancient Beauty Rituals You Should Try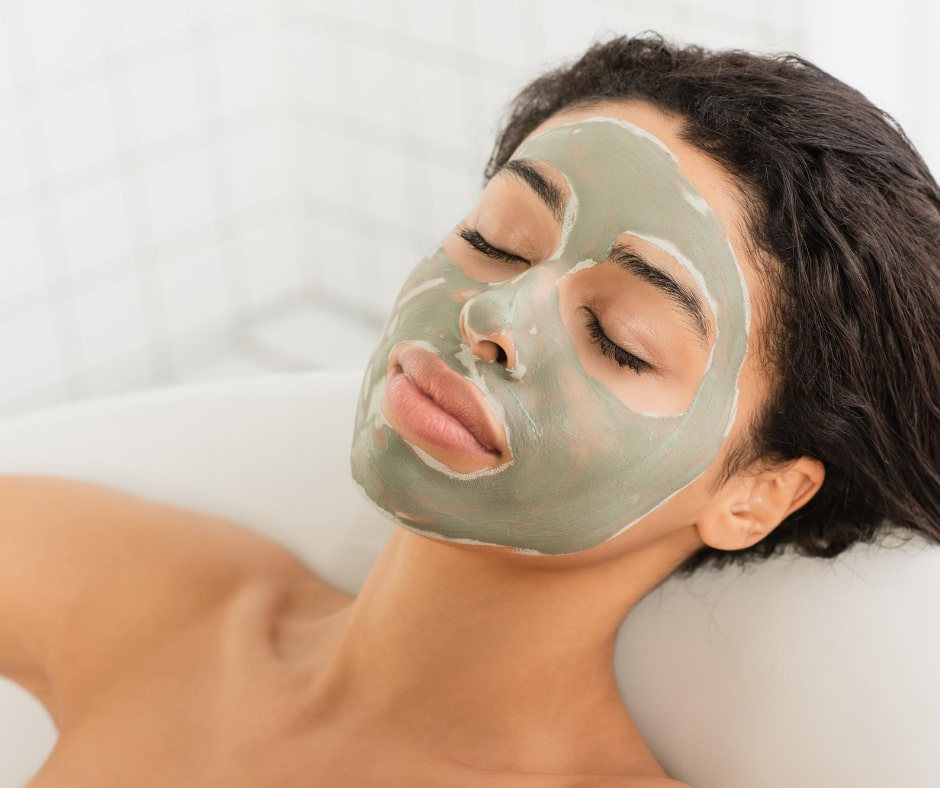 For centuries, women all over the world have been using natural and ancient beauty rituals to maintain their skin's health and beauty. From facial sculpting and acupressure to medicinal baths and mud masks, these ancient techniques are still as relevant today as they were thousands of years ago. 
Today, we'll explore some ancient skincare rituals, their history and how you can incorporate them into your skincare routine today. Whether you want to have a more youthful & radiant complexion, detoxify your skin, or reduce the premature signs of ageing, these ancient beauty rituals can help you achieve your goals.
Mud Masks
Mud masks have been used since ancient times to detoxify and nourish the skin. The Egyptians were known to use mud masks to improve their complexion, and Cleopatra herself was said to have used a mixture of mud and Dead Sea salt to keep her skin youthful and radiant.
Today, mud masks are still popular among women looking to cleanse their skin and remove impurities. Several mud masks are available on the market, each with unique benefits. Some popular types of mud masks include:
Dead Sea Mud Mask

: Rich in minerals like magnesium, calcium & potassium.

Dead Sea mud masks

like our

JP Active Mud Mask

can help improve skin hydration and elasticity. They will also reduce the appearance of fine lines, wrinkles and create calming or soothing effects while moisturising your skin. At Jericho Skincare Australia, we also have other masks rich in Dead Sea minerals, including

JP Facial Collagen Mask

&

Jericho Facial Pearl Mask

. 
French Green Clay Mask

: Made from volcanic ash, French green clay masks are a powerful detoxifying agent that can help remove impurities and excess oil from the skin. They're also rich in minerals that can enhance skin texture and tone.
Bentonite Clay Mask

: Made from volcanic ash as well, bentonite clay masks are known for their ability to draw out toxins and impurities from the skin. They also contain calcium, magnesium and other minerals that can help improve skin hydration and elasticity.
Facial Sculpting
Facial sculpting, also known as facial massage, is an ancient skincare ritual that's been used for centuries to improve skin texture and tone. It involves using various massage techniques to stimulate blood flow, reduce puffiness and improve lymphatic drainage. Here are some facial sculpting techniques you can use:
Gua Sha

: It's a traditional Chinese technique that uses a flat jade or

rose quartz tool

to massage the skin. Gua Sha can help reduce inflammation, boost circulation and promote better lymphatic drainage.
Facial Cupping

: It is also a traditional Chinese technique. But unlike Gua Sha, facial cupping involves using small cups to massage the skin. Do it regularly, and your skin will benefit from improved blood flow and reduced puffiness.
Kansa Wand

: It is an ancient Ayurvedic technique that uses a metal wand to massage the skin. With a Kansa Wand, you can depuff and soften the appearance of your wrinkles & fine lines. It also stimulates better energy flow. 
Acupressure
Acupressure is an ancient Chinese healing technique that involves applying pressure to specific points on the body to boost blood circulation, reduce tension & promote relaxation. Besides its many health benefits, acupressure can improve skin health.
One popular acupressure point for skin health is the "facial beauty" point, which is located in the centre of the forehead, between the eyebrows. How do you stimulate this point? Simply use your index and middle fingers to apply firm pressure to the area for several seconds. Massaging this point helps stimulate the main endocrine gland—the pituitary—which is said to help boost your skin's overall appearance.
Another facial beauty pressure point is at the bottom of your cheekbones, right in the corners of your mouth. Massaging this point can help improve circulation in the area, leading to reduced acne & blemishes and firmed-up cheeks. 
Medicinal Baths
Medicinal baths have been used since ancient times to improve overall health and well-being, including skin health. Adding natural ingredients like herbs, flowers & essential oils to your bath can help boost skin hydration, reduce inflammation and soothe irritated skin. Here are some you can add to your bath for skin health:
Epsom Salt

: Epsom salt is a natural source of magnesium that can help promote better skin hydration and lower inflammation. It can also help soothe sore muscles and relax your body—something you need after a long day at work. 
Lavender Essential Oil

: Lavender essential oil is known for its calming properties, so it is often used to reduce stress. But adding a few drops of lavender essential oil to your bath can also help soothe irritated skin.
Chamomile Flowers

: Chamomile flowers are prized for their anti-inflammatory and calming properties. So don't hesitate to add them when drawing your bath, as they can calm your body, soul and sensitive skin. 
And while in the bath, consider scrubbing your skin with JP Aromatic Body Exfoliator. It is mindfully made with Dead Sea salts and natural aromatic oils that gently exfoliate your dead skin cells, leaving you with smooth and refreshed skin. 
Other Ancient Beauty Rituals
In addition to mud masks, facial sculpting, acupressure & medicinal baths, there are many other ancient skincare rituals that women in Australia can try today. Here are a few other popular rituals:
Oil Cleansing
Oil cleansing is an ancient skin ritual that originated in early Egyptian cultures. It involves using natural oils like coconut, jojoba or olive oil to cleanse the skin. Oil cleansing can help remove impurities and makeup while nourishing the skin with essential vitamins and minerals.
Rosewater Toner
Originating in Persia, rosewater toner is an ancient beauty product that has been used for centuries to improve skin health. Rosewater has anti-inflammatory properties that help calm irritated skin, reduce redness and enhance overall skin texture.
Turmeric Face Mask
Turmeric has been used in traditional Ayurvedic medicine to improve skin health. Try turmeric face masks to reduce inflammation, boost skin hydration and brighten your complexion.
Summing It Up
Even today, you can try ancient beauty rituals to boost your skin health and unleash your natural beauty. And if you're interested in reaping the power of Dead Sea mud to revitalise your skin, check out Jericho Cosmetics, Jericho Premium, Jericho Men & our other collections. We have tons of Dead Sea mud products for the face & body.